Sinds 1957 aanspreker in
Art 'n Music - Food & Drinks
Organisatie * Produktie * Promotie * Service
I AM GiG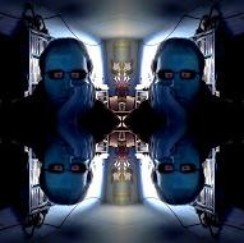 Zelfomschrijving :
Flexibel * Organisator-Controller * MiXXed-up * Pigheaded
Powered By GiG and BitterLemon met een rietje!
GiG - Musicmediary
* * *
st.CultMix
by Saskia Laroo since 2010
* * *
Heet Op De Tong
ism. Urban Cacao Amsterdam sinds 2015
* * *
ROCKSUPPORT
since 1991
=
Eileen Rose and The Hole Wreck * At Our Tables 2009 gigs
[oa. amsterdam, leiden, delft, amsterdam]
the Platinum Diamond Rings * the PDR Shows 2008
[oa. amsterdam, haarlem, schiedam, amsterdam]
Emma Black * Solo & Trio gigs 2008
[oa. amsterdam, haarlem, amsterdam, ruigoord]
P-A-U-L * The Blistering Acoustic & Solo Blues Rock gigs 2008
[oa. enschede, ruigoord, ijmuiden, amsterdam,
haarlem, vlaardingen, amsterdam]
Mike Gunther and his Restless Souls * Giggin'Cycling Tour 2007
[oa. amsterdam 3x , haarlem, leiden,
edam, utrecht en hilversum]
Eileen Rose and The Holy Wreck * the 2006 amsterdam gigs
[oa. maloe melo, paradiso, hoopman pub]
&
MALOE MELO Home of the Blues and More
The Iamsterdam Sideburns Night
488scricken
[Bex Marshall (uk), The Hendrix Alive project (nl)]
production radio-AmsterdamFM
bookings-musicmediary KHL Lokaal, amsterdam
[oa. Diana Winter (it), Steve Waitt (usa), Kirsten Michel (nl),
Philip Kroonenberg/FreeLanceBand (nl),
the Woodwards (nl/usa), RJ Stips (nl)]
tributeconcerts MELKWEG, amsterdam
[steve ray vaughan * bon scott-ac/dc]
KENNY BOGAN "In Colours" cd-release
@ Cafe Hoopman - Leidseplein - Amsterdam
ROCKPALACE event, amsterdam
[sleeze beez live @ the marcanti hall]
' t Cafe BLACK & WHITE, amsterdam
merchandise/concerttours
RONDOR MUSIC Inc. usa/amsterdam
muzikantenvervoer
[thunder, ian moore, sas jordan]
3WF, amsterdam
[yulduz]
EPS, lichtenvoorde/amsterdam
[def leppard]
W&O productions, den haag
backstage & stage security
[northseajazz * parkpop]
DUCOS productions
artist service/stage production oa.
blues [koninginnenach * riverside]
multiculturele events [dunya * ha-sch-ba]
&
IN/OUT promotions oa.
arrow rock radio, bk boots uk, virgin/emi records
black booster power drinks, diamond vodka
&
STIC
aanspreekpunt poppodia/platenmaatschappijen
voor de nederlandse editie van het gratis belgische muziekblad
GiG
uitgever plus&plus van het gratis
nederpop & muziekmagazine
&
GOLDEN EARRING
2 years+ live-crew-member
and
focus showequipment amsterdam